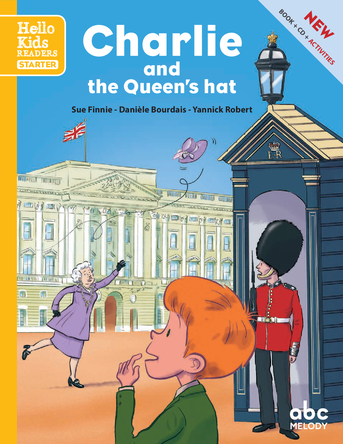 Charlie and the Queen's hat
Livre numérique
Edité par ABC Melody
Charlie and his class are invited to the Queen's garden party. Everyone dresses up and a bus takes them to Buckingham Palace. The Queen nally arrives, but the wind blows her hat away! A crazy search begins...
Charlie et sa classe sont invités à la Garden Party de la Reine ! Chacun soigne sa tenue et la classe est accueillie avec les honneurs. Mais à cause d'une bourrasque de vent, le chapeau de la Reine s'envole, quelle catastrophe ! La course au chapeau commence…
Chargement des enrichissements...