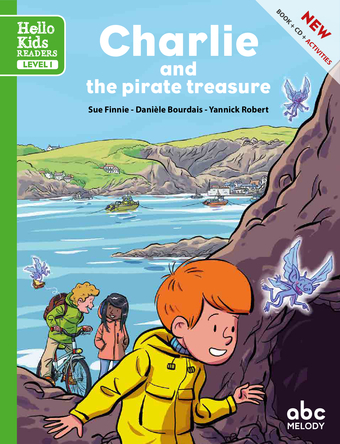 Charlie and the Pirate Treasure
Livre numérique
Edité par ABC Melody
Charlie and his class are travelling to Cornwall. They enjoy playing on the beach, bike rides, eating local specialties... But pixies decide to join in. They play tricks on the children and lead Charlie to a mysterious cave...
Cap sur les Cornouailles pour la classe de Miss Todd ! Balades sur la plage ou à vélo, pause dans un salon de thé sont au programme dans cette région pleine de surprises. En effet, des pixies, ces petits lutins farceurs qui aiment jouer des tours aux enfants, se joignent bientôt au voyage… Cette fois, ils pourraient bien conduire Charlie vers un trésor inattendu !
Chargement des enrichissements...
Avis
Avis des lecteurs
Cécile Gavard LeFront

- Le 02 février 2021 à 09:55